On European Cinema
It's snobbish and unhelpful to think that European cinema is intellectually and morally superior to the American version. Certainly, many US movies are garbage and designed only to make money, but also, ironically, some of the best creative films come out of the same system.
In the final scene of an American movie they always produce the rabbit from the magician's top-hat — to the sound of cheers and applause. European films always shoot the rabbit.
The hardest film to make is one that has creative integrity and still connects with a wider audience.
For a while, in the eighties, The 'Cahiers Du Cinema' philosophy and judgment as to the validity and worth of certain films (and the uselessness of others) was out of date with filmmakers and audiences long before a whole generation of older critics realized it. Whilst many critics were still ranting over the dialectic of a carrot, the art of cinema had moved on, and passed them by.
The auteur theory was cooked up by a bunch of Frenchmen with an exercise book and 16mm camera, perpetuated by the people who write about film, and fed by the insatiable vanities of us directors.
The auteur theory resulted in many good writers becoming bad directors and some good directors embarrassing themselves by writing scripts.
Auteur is a French word like montage, mise-en-scène, cliché and caca.
Or: "There's always been something fishy about the French." Noel Coward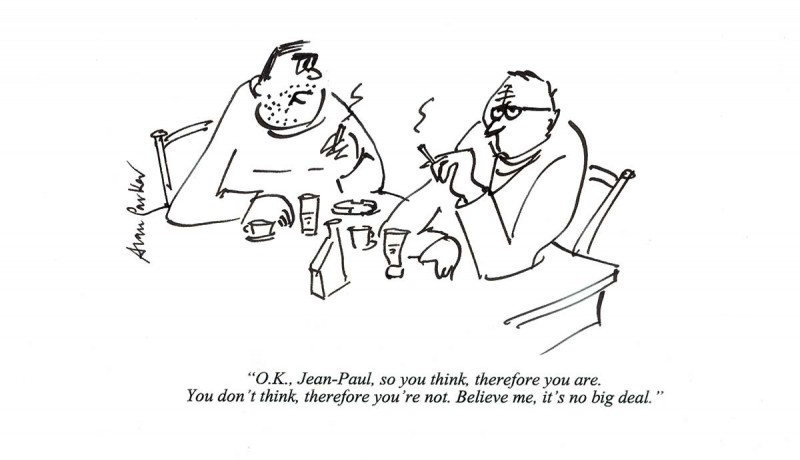 Rightly, the French pride themselves as the early pioneers of cinema: people like Lumière, Méliès and Gance. Consequently much of the vocabulary of cinema is French: montage, rôle, genre, mis en scène, exposition, denouement, action, camera, flashback, happyending, steadicam, storyboard, stuntman, dollyshot, abovetheline, computérgénéràtedìmage, nétprôfitpàrtiçipàtion…etc.
Sometimes, in European films, to be elliptical or obscure is over valued and over praised — probably because, for a critic, it allows them in on the process: to interpret. No critic ever responded favourably to a crossed 't' or a dotted 'i". But the truth is, of course, for a film maker it is infinitely more difficult to achieve clarity than it is to be obscure.
To their credit, the French continue to churn out many films every year (and currently some of the best in the world). Their cinema is financially heavily incentivised and subsidised by government to protect the language, the culture and Paris restaurants.